Product information
Pros and cons
According to our console expert
With the extra DualShock controller, you can play a game of FIFA on the couch with a friend.

The PS4 Pro is about twice as powerful as a PS4 Slim, allowing you to play the latest games in 4K with HDR and improved performance.

The PS4 Pro's extra processing power makes it very suitable for use with the PlayStation VR headset.

To get the most out of the PS4 Pro, you'll need a 4K television or monitor.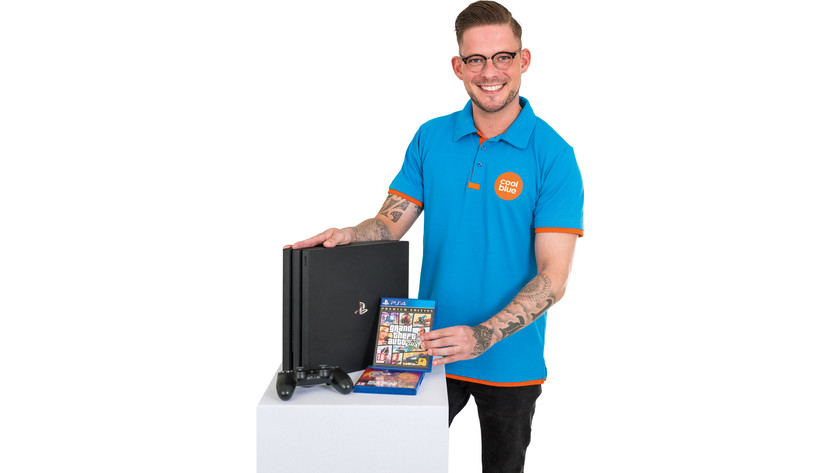 Product description
Play with two players on the Sony PlayStation 4 Pro using the extra DualShock 4 controller. Play the latest games with your friends on the couch, including FIFA, Need for Speed, and Battlefield, all in 4K with smooth images. The Pro is twice as powerful as a PS4 Slim. If you have a luxurious gaming headset or surround sound system, you can connect them directly to the optical audio port. And don't worry if a 4K TV is still on your wish list, since the Pro will provide smoother and more detailed images with 1080p TVs and monitors as well.