Product information
Pros and cons
According to our console expert
With the extra DualShock controller, you can play a game of FIFA on the couch with a friend.

The PS4 Slim is smaller and more silent than both the classic PS4 and the PS4 Pro, so it doesn't take up much space in your living room.

Thanks to the developed design, the PS4 Slim uses about 35% less power than a classic PS4.

The PS4 Slim doesn't feature an optical connection for high-end gaming headsets or surround sound systems.

In combination with the PlayStation VR, the Slim lacks the extra computing power of the PS4 Pro.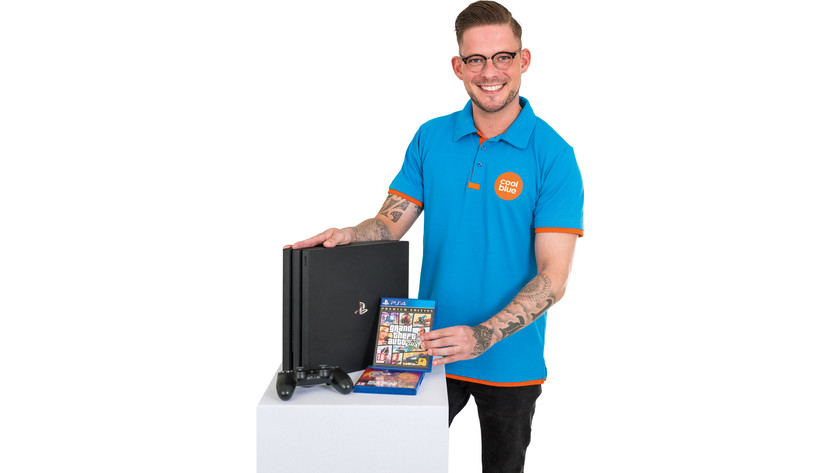 Product description
Play with a friend on the Sony PlayStation 4 Slim using the extra DualShock 4 controller. Play the latest games like FIFA, F1, and Call of Duty against your friends on the couch. The stylish PS4 Slim is smaller, thinner, and more efficient than a PS4 Pro, so you can incorporate it into your interior without it bothering you. Gaming, watching Blu-ray movies, or streaming Spotify, you can do it all with the same device with the PS4 Slim.
Manual